The Love of Beta Testing
I am not one to miss a good opportunity to test out an unfinished game. Having been a Beta Tester for multiple indie titles in the past including Owl Boy and Another Sight, I know my place when it comes to testing a product. I look for bugs, test controller interfaces, and see if the "least viable product" is going to be fun when it is polished up and released. It really is a blast to test games, and that is especially true for the party variety.
Indie developer Pringo Dingo Games allowed me to take their new party game, UFO: Brawlers From Beyond for a spin. To be honest, it really was time well spent. This game is primarily a party game that pits multiple players up against each other in a UFO showdown to see who is the supreme invader. Here are some of the features that I was able to test.
Simple Mechanics, Fast-Paced Action
Since the game is in the mid to late stages of development, I was only able to test out a few features of gameplay. The selection screen allows players to select the alien that they will be invading with. Each one of the character models has a subtle pop-culture reference to famous aliens in the history of cinema. This includes xenomorph from the Aliens franchise and the Predator. Their cartoony aesthetic doesn't come off as frighting, but rather light and fun.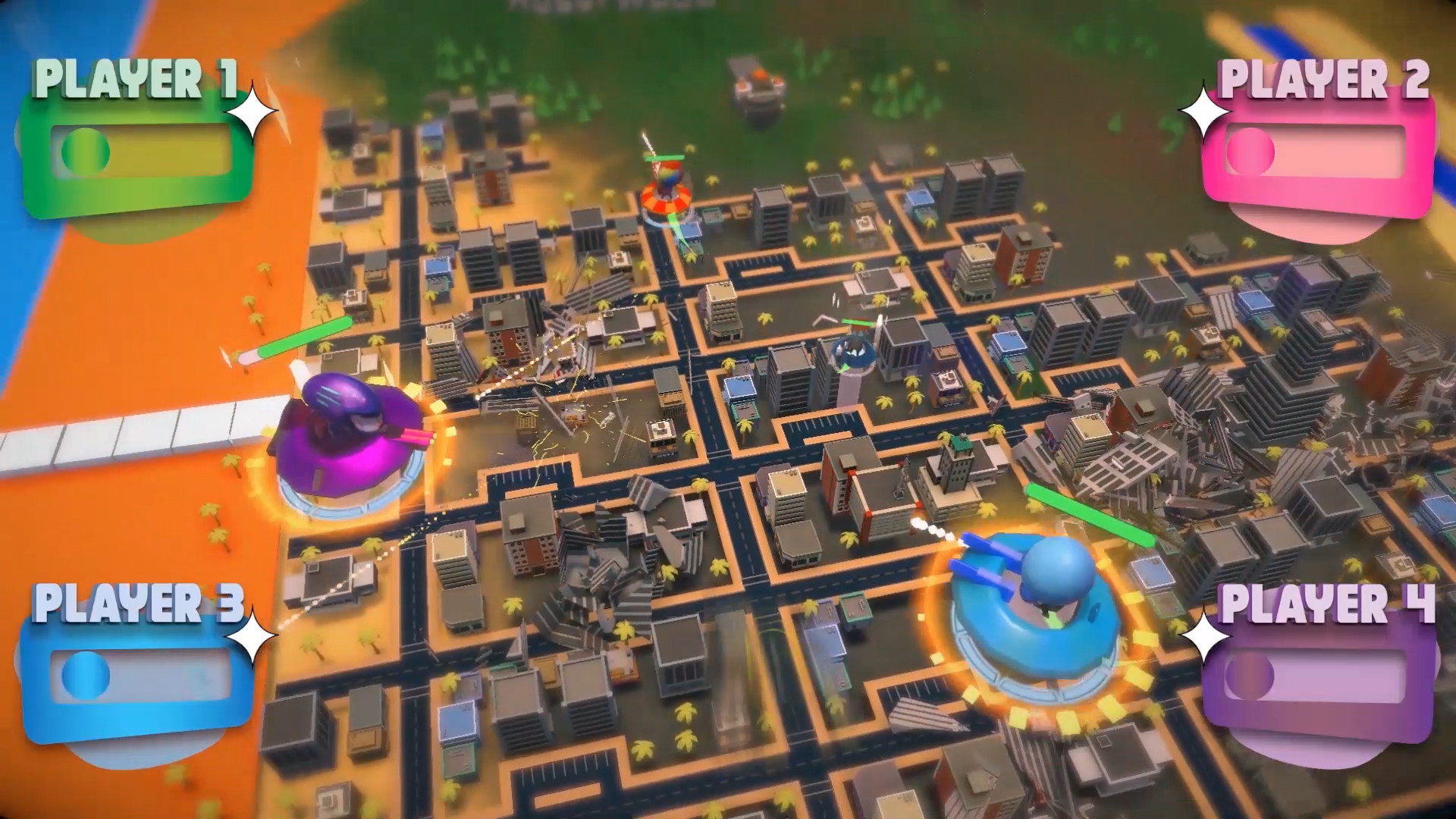 After selecting a character, the players can then choose the destination of their battle. There were only a few levels available in the version I played, like Los Angelas and Paris, but many more will be added down the line. When battles begin, players are able to fly their ships around and "abduct" parts of the landscape to grow stronger. This is done all while the NPC helicopters and other players are striving to destroy each other. The goal is to destroy the other player, and when enough resources are gathered, the players can enact a swift and destructive special attack on each other. This game is hectic and fast-paced, everything that a party title should be.
Not Much Longer to Go
Pringo Dingo is confident that they can be ready for a full launch within the next couple of months. Their current projected launch date for the completed version is February 11, 2020. Remote online play was just activated for the game, and the company is constantly making improvements to the user interface.
UFO: Brawlers from Beyond is shaping up to be a great party game for everyone to enjoy. You can find out more about their game by checking out the game's Steam page. Are you looking forward to the UFO invasion?
I am a husband, father, pastor, teacher, gamer, writer, cat lover, and Steampunk gentleman. I like my coffee as black as night, so hold the creamer…